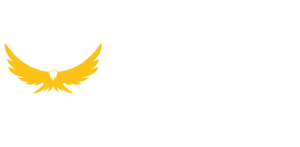 Press Release
03 October 2022
Mercury Hampton named Employer of the Year at St Helens Borough Business Awards
Mercury Hampton has been awarded Employer of the Year, sponsored by Wind in the Willows Childcare at the St Helens Borough Business Awards, at the St Helens Borough Business Awards, which took place on 30th September at the Totally Wicked Stadium.
In collaboration with St Helens Chamber and St Helens Borough Council – sponsored by Paramount Digital, and supported by Halton & St Helens VCA, Glass Futures, Faun Zoeller and City Fibre – the St Helens Borough Business Awards recognise and celebrate the success and accomplishments of businesses and people over the past year.
The Employer of the Year category recognises organisations that demonstrate excellence in the promotion and implementation of a learning and development culture.
Mercury Hampton were praised by the judges for their high levels of investment in staff's learning and development, and the importance of their employee's wellbeing as part of that development. The culture of the business particularly shone through to the judging panel.
Tracy Mawson, Chief Executive at St Helens Chamber, said: "We have been overwhelmed by the volume and calibre of entries to the St Helens Borough Business Awards. It has been a pleasure to see so much talent on display during this year's judging process, particularly after what have been tumultuous times for businesses. The judges really did have a difficult job on their hands, but I believe we have found some truly outstanding winners.
"For me the Awards demonstrates the depth and breadth of the business community here in the Borough and that diversity is our strength."
Councillor Kate Groucutt, Cabinet Member for Economy, Business & Skills at St Helens Borough Council, added: "It's great to be able to celebrate and recognise some of the many examples of resilience, innovation, and achievements in the local economy despite the challenges faced by many businesses in recent times.
"Seeing the calibre of finalists, their stories, their people and progress gives me the utmost certainty that we can look forward with confidence as a borough. The quality of entries this year has been second to none and we are proud to host such a prestigious event that throws a spotlight on business from all sectors."
Read more about Mercury Hampton winning Scale Up Business of the Year – our second award at the St. Helens Borough Business Awards 2022.
For more information about the St Helens Borough Business Awards visit https://www.sthelenschamber.com/business/st-helens-borough-business-awards/ call 01744 742028 or email events@sthelenschamber.com